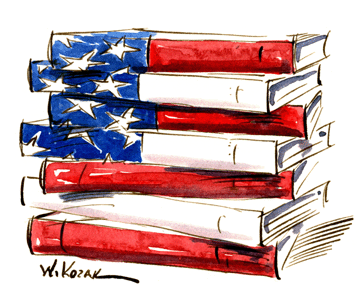 WE ARE NOT ACCEPTING BOOK DONATIONS AT THIS TIME
Please follow us on Facebook, Instagram and Twitter

See what we do every day!
1. DEPLOYED: We ship books directly to deployed soldiers.
2. USO: The United Through Reading Program allows our deployed troops the ability to read their kids a bedtime book and virtually be there, even when they can't be there in-person. We ship childrens books directly to USO centers participating in the United Through Reading program. For more information visit USO.com.
3. USO: We ship books to US and International USO centers.
Our Mission
Is to provide recreational and educational reading materials to enrich the lives of our heroes in uniform free of charge.
$10,000+
FACEBOOK
William Scott Murphy
Patricia Murphy
$5000-$9,999
​
​
$2,500-$4,999
AMAZON
Kristin Pearce Designs
​
$1,000-$2,499
Psychological Assessment Resources
Gold and Diamond Source
Smith Family
Walmart Lutz
Walt Disney World
Universal Studios Orlando
Busch Gardens Tampa
$500-$999
Tampa Bay Lightning
Tampa Bay Rays
Tampa Bay Buccaneers
$100-$499
​
Allstate Tarpon Springs
Wellcare
Bank of America
USAA
Humble Bundle
Lutz Civic Association
PayPal
Ebay
PNC Bank
Cigna
​
$10-$99
​
Jessica Rasco
Judith Jennings
Kay Cunningham
Theresa Sisson
<100 HOURS
​
MEADOW POINTE CLUBHOUSE III
BOY SCOUT TROOP 3
CUB SCOUT PACK 36
BOY SCOUT TROOP 12
CUB SCOUT PACK 12
NHS SUNLAKE HIGH SCHOOL
NHS KING HIGH SCHOOL
NHS LAND O LAKES HIGH SCHOOL
NHS STEINBRENNER HIGH SCHOOL
WOODBRIDGE ELEMENTARY SCHOOL
MARTINEZ MIDDLE SCHOOL
TAMPA PREPARATORY SCHOOL
JESUIT HIGH SCHOOL
​
BOOKS FOR TROOPS TAMPA BAY, INC. IS REGISTERED AS A 501(C)(3) ORGANIZATION. A COPY OF THE OFFICIAL REGISTRATION AND FINANCIAL INFORMATION MAY BE OBTAINED FROM THE DIVISION OF CONSUMER SERVICES BY CALLING TOLL-FREE 1-800-435-7352 WITHIN THE STATE. REGISTRATION DOES NOT IMPLY ENDORSEMENT, APPROVAL OR RECOMMENDATION BY THE STATE.